3/17 - Irish Rust Bucket
~~~~~~~~~~~~~~~~~~~~~~~~
Monday, March 17, 2008
~~~~~~~~~~~~~~~~~~~~~~~~
Happy St. Patty's day to 'ya!
Leave it to those Mormons...
B'gora, he's Irish!
PROVO, UTAH – May 3, 2007 —
Ancestry.com
, the world's largest online resource for family history, is now able to confirm that U.S. presidential hopeful
Barack Obama's Irish ancestors
originated in Moneygall and neighboring Shinrone in County Offaly, Ireland.
So, I guess it's now "Barack O'Bama"
Anyay, yesterday our home teachers came over. It was kind of a short visit, and a short lesson. Before they left, son #4 spied a Braille card that he got from school, and wanted to show the home teachers. It listed the alphabet in Braille, along with the numbers. They asked if he could read the card. (He's just learning, and can make out some letters). So, he grabbed the card, and with confidence started saying the alphabet. "A...B...C...!!" and then proceeded to rub his fingers over the letters. It was almost like he knew what came next.
Enjoy
Marty
<>~<>~<>~<>~<>~<>~<>~<>~<>~<>~<>~<>~<>~<>~<>~<>~<>~<>
Here's something a funny that I heard in church yesterday. They were talking about Matthew 6:19, "Lay not up for yourselves treasures upon earth, where moth and rust doth corrupt, and where thieves break through and steal."
The speaker used this story;
"The car was disinterred on Friday, found in four feet of water, almost completely rusted, with flat tires and rotting upholstery. Apparently, 1950s preservation technology could not withstand the ravage of five decades of weather and bad drainage. The postcards from contestants guessing the city's population survived undamaged in a sealed steel capsule."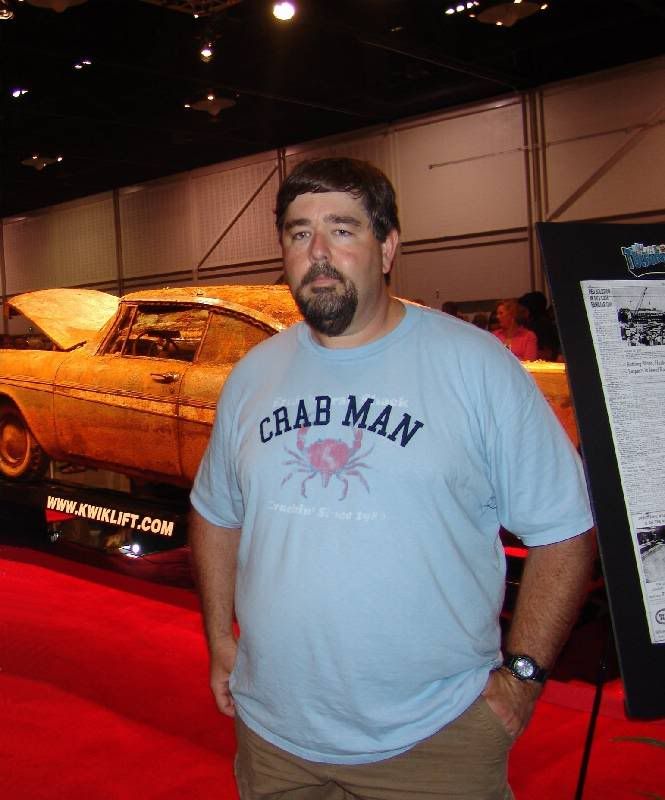 And the winner is... Not happy?